Japan, the country leaves for the world's culture the most classic and meaning animes of all time, they all have reviewed scores over 8 from IMDb.
---
Internet Movie Database (IMDb) is a source of information and statistics of films that most reliable in the world. They have filtered out the outstanding anime films, was the highest grading in the course of many years.
Princess Mononoke

(8,4):  Highest grossing film of all time
"Princess Mononoke" is the product shows the interest of Mr. Miyazaki for the theme of the relationship between human and nature. The heavy plot and more ambiguity is part shows the determination of the director than what was described in "Nausicaa of the Valley of the Wind". The story revolves around a cursed young warrior named Ashitaka and struggled in the conflict between the humans and the gods of the forest.
This is the first film of Miyazaki received major funding to release in the USA, including he voice of many Hollywood stars as Claire Danes and Billy Crudup. With the high expectations, "Princess Mononoke" became the highest grossing box office of all time in Japan when it was released in 1997 (although the latter was beyond over by "Titanic" in that year).
Grave of the Fireflies

(8,5): The saddest anime of all time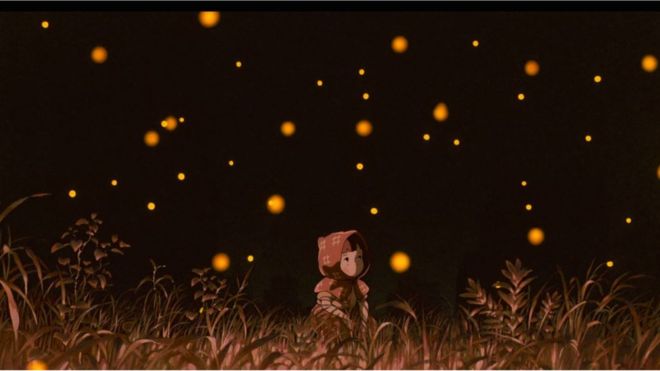 "Grave of the Fireflies" or Grave of the fireflies is one of only two animated films in the Top 250 IMDb was not directed by Miyazaki Hayao, though it is still a Ghibli film. Directed by Takahata Isao, this is a film often leads in many of the top animes that good but most sorrow for all time, whether at the time released people have to attach it with "My Neighbor Totoro" because think it is incompetence to stand itself.
Spirited Away

(8,6): Best classic anime of all time
It is also natural when the anime film reached the highest position on the IMDb is the only anime won the Oscar. Taking the Oscar for "Best animated film" in 2003, "Spirited Away" is one of the greatest achievements of the Japanese animation industry, prompting the world to admire of the talent of Miyazaki Hayao and Studio Ghibli.
Was released in Japan in 2001, "Spirited Away" defeated "Titanic" to become the highest box office sales in Japan's history, a record which remained until today.